""Be the leader in your field, and make yourself a marketing must!"
Welcome to Sean Beardmore's blog. Sean is a digital marketing consultant from the UK.

In this blog, you will discover how your online presence can become an asset for your business. Are you prepared for potential customers to review your profile? With the right guidance and tips from Sean, you can turn yourself into a powerful digital advertiser. Sean will help you make sure that your online presence is polished, current, and ready to be seen by potential customers.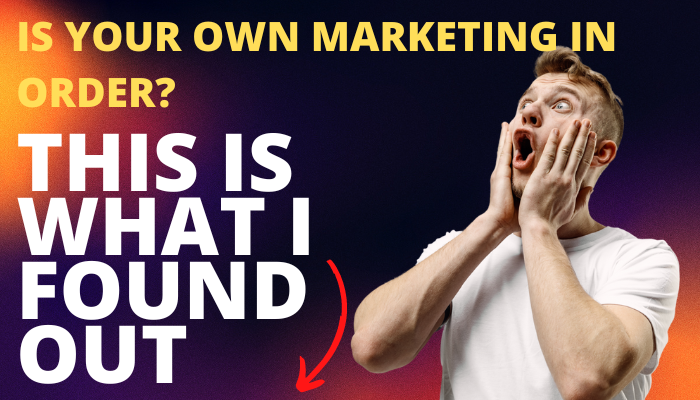 After months of planning, Sean Beardmore (I) has at last published his first blog post! Here it is!
About Me

Sean (me) is prepared to share his knowledge with the world after working in sales and marketing for years (if I tell you too much, you will guess my age), the last 13 of which were devoted specifically to digital marketing.
Online marketing, lead generation, local business marketing, digital marketing, and online automation are the main topics of this blog. Because I, Sean, have such extensive knowledge of all of these topics, I am the best person to discuss them.
In my first blog post this month, I thought it would be a great idea to examine why, sometimes, we can manage, help grow, and expand the businesses of our clients, but when it comes to our own businesses, we frequently fail to maintain our own homes, which is arguably the biggest advertisement we can give to a potential client.

New Year Reflection
We all have a fresh perspective as we begin a new year and concentrate on how to make the coming year our most successful one yet, but when I took time to look at and consider my own marketing, I experienced this overwhelming embarrassment.
I started out today by looking at my own website, which I have neglected for well over a year or so. How Long? Yes, I know. But simply put, I have been working with several clients, including a key contract that has taken up a tonne of my time. (Poor excuse, I know.)
Focusing on the above, what I found was that all of what I teach and consult clients on—developing strategies and growing online businesses—I was not doing myself. This made me think of a phrase I heard from one of the best bosses I ever worked for in the 90s, and that was this:
"Never ask, advise, or tell another person, business, or client to do something that you are not prepared to do yourself or are not doing in your own business."
You are your own shop window.
I have come to realise that there are many business owners out there who will provide excellent service to others, yet their own service is disorganised, untidy, and not polished.
In this day and age when there is so much information available online and we can secretly research and look into a potential business partner's messaging, characteristics, etc., we can determine if a potential client is looking at us or not.
One final point on this subject, and one way to think about it, is this: Home builders will build beautiful homes for their customers, building other people's dreams. Yet, in some cases, the builder's own home could be a working disaster, with jobs left unfinished, wires hanging out of walls, and in some cases, half-built walls too.
Anyway, I digress. I wanted to share with you some of the points that need improvement from me this year to focus on my own marketing that will eventually win me new clients. If this helps you in anyway, please share it with me.
These are the checkpoints I have been through with a renewed focus to update, fix, update, and be consistent with moving forward.
Review Your Own website
Because I had not taken any notice of my website for the last year, this is what I found.
The copyright was out of date. Not a biggie, but it could be something a potential client notices.
Phone Number: was out of date (I have yet to change my virtual number!) How on earth were potential clients supposed to reach me?
Booking Calendar: I changed my booking calendar link some time ago, but guess what? I had not updated it on my website. Huge fail.
Blog: I have been planning to add the blog to my website for over a year now. Keeping content added to your website on subjects, lessons, and information about your business is key; somebody, somewhere, will read it and may contact you as a result.
Social Media and Digital Marketing
Now, this may seem obvious to you, and this is probably the biggest slap in the face I gave myself.
Your visibility online is critical, and how you portray yourself and the messages you give out are key to attracting new clients to you.
In my review, I have not been posting even once a month, let alone at least once a week as I advise and do for clients too. I have not been creating content regularly either.
It can be tricky and time-consuming, but in my following posts, I will be sharing how I am going to turn this around with various tools and platforms to bring in new clients. I do it for other clients; now it is time to build the social proof and show how it is done and what tools I use to make it extra quick.
That is it for now. I am looking forward to sharing more with you all throughout this year.
If you do have any questions, of course, feel free to set up a call with me at a time that suits you, and we can discuss your own digital marketing plans too.
Happy New Year 2023!